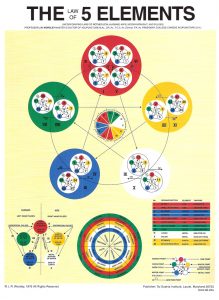 Classical Five-Element Acupuncture, as taught by Professor J.R. Worsley, is unique among the various types of traditional acupuncture. It doesn't palliate symptoms. It derives its remarkable effectiveness by treating the Causative Factor (CF) of an illness.
Relying on natural laws, it recognizes that the health of a person's entire body, mind and spirit must be taken into account in order to fully diagnose the cause of an illness. Only then can the most effective help be offered so that people can regain their balance and health on all levels.
When we speak of Acupuncture, we are referring to Classical Five-Element Acupuncture, a complex system of healing which takes a considerable number of years to learn and very many more to gain experience and wisdom.
A practitioner of Classical Five-Element Acupuncture has certain aims in mind when treating a patient. These are:
To treat the patient as a whole
To seek the cause of the disease
To correct the cause of the disease
To help the patient to get well and stay well
It is important to say that in 99% of cases the needles are not left in. We will insert the needle gently just below the skin and when it has connected with your Qi/energy the needle is taken out. This process takes about 2-3 seconds. Our use of thinner needles and correspondingly gentler needle techniques are also welcomed by patients.
Also in Classical Five-Element Acupuncture the treatment usually takes an hour and we stay in the room with the patient all of this time – we do not leave the needles in and leave the patient alone in the room.
Classical Five Element Acupuncture is one of the safest, most comprehensive and far-reaching systems of healing in the world.